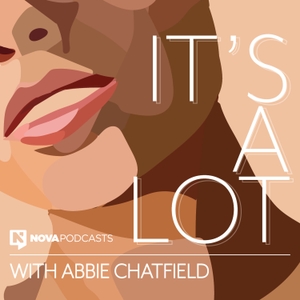 This episode contains discussions of violence against women, and homicide. Please reach out to Lifeline on 13 11 14 or lifeline.org.au if any of the topics discussed raise any issues for you.
The recent news of the death of Kelly Wilkinson has made national headlines. How many more women have to lose their lives for Australia to step up and pay attention.
Also, is Abbie sleeping with a "reformed mansplainer"? 
Plus we have a double whammy of a nightmare fuel. Abbie has a personal one about what someone recently said about her vajeen - AND a terrible albeit psychic first date to rival all weird ass first dates.
LINKS
Donate to Kelly Wilkinson's children https://bit.ly/3tSdGjb
Find your local member to write to about legislation changes  http://bit.ly/auspol-localmember 
Review the podcast on Apple http://bit.ly/ial-review 
Listen to The Space podcast http://bit.ly/thespace-podcast 
Podcast Instagram @itsalotpod
Abbie's Instagram @abbiechatfield
Nova Podcasts Instagram @novapodcastsofficial
Send your Nightmare Fuel via voice note to [email protected]
CREDITS
Host: Abbie Chatfield @abbiechatfield
Executive Producer and editor: Elise Cooper
Producer and editor: Lem Zakharia
Find more great podcasts like this at novapodcasts.com.au
See omnystudio.com/listener for privacy information.