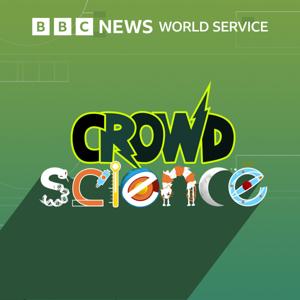 Are we too selfish to save the planet?
02.11.2022 - By CrowdScience
Climate change and biodiversity loss are two of the biggest threats humanity has ever faced - and tackling them is going to take a whole lot of collaboration and putting others before ourselves. But are humans cut out for this level of cooperation? Or are we fundamentally too self-interested to work together for the common good?
Listener Divyesh is not very hopeful about all this, so he's asked CrowdScience if humans have a "selfish gene" that dooms us to failure when trying to meet these challenges. He's worried that humans are destined by our evolution to consume ever more natural resources and destroy the environment in the process.
But while it's true that humans often act in our own interest, we also show high levels of cooperation and care. Could tapping into these beneficial behaviours help us solve our global problems? Marnie Chesterton goes on the hunt for the best ways to harness human nature for the good of planet Earth - from making sure the green choice is always the cheaper and easier option, to encouraging and nurturing our better, altruistic and collaborative sides.
We visit a rural mountain community in Spain to see the centuries-old system they have for sharing common resources; while in the city, we meet activists figuring out how to live a more community-spirited and sustainable urban life. And we speak to experts in evolution, ecology and psychology to find out what helps nudge us into greener habits.
Presenter: Marnie Chesterton. Produced by Cathy Edwards for BBC World Service.
Image Credit: Getty Images