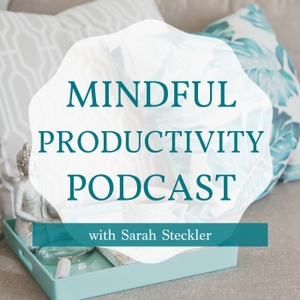 Stress is a natural, human response to uncertain and overwhelming stimuli but managing it can often feel overwhelming.
In this episode, we'll explore where stress comes from, how you can identify the kind of stress you're experiencing, where you may feel it in your body, and how to begin to create practices around managing your stress for improved mental health and wellbeing.
We all know stress management is important but if you need the reminder to take some extra care of yourself today, this episode is for you.
Black Friday Deals are happening now through December 1st, 2020! Find out more by visiting MindfulProductivityBlog.com
Support the show (https://mp.vipmembervault.com/products)