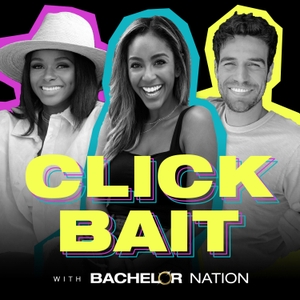 Former Bachelor Colton Underwood made a courageous revelation when he announced that he is gay, and today, Tayshia, Joe, and Natasha are reacting to his news. Tayshia, who got to know Colton more closely during his season of "The Bachelor," shares her excitement that he is finally living as his authentic self. 
Then, Joe, Tayshia, and Natasha are answering Bachelor Nation fan questions! What did the three of them do when they went out together in New York City? Who is each of their celebrity crushes?   
Want to ask the "Click Bait" hosts a question? DM us @clickbaitbn
Don't forget to rate and subscribe so you never miss an episode. 
Listen ad free with Wondery+. Join Wondery+ for exclusives, binges, early access, and ad free listening. Available in the Wondery App. https://wondery.app.link/clickbait.
See Privacy Policy at https://art19.com/privacy and California Privacy Notice at https://art19.com/privacy#do-not-sell-my-info.