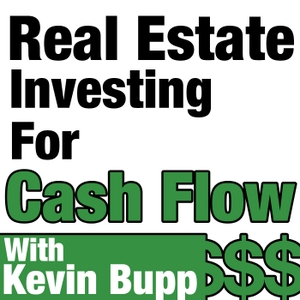 In this episode of the Real Estate Investment for Cash Flow podcast, Kevin brings in his good friend, James Kandsamy.
James is a real estate and multifamily home expert with years of experience in asset management. He is also the director of acquisition and investor relations at Achieve Investment Group, a multifamily investment firm dedicated to acquiring and operating properties with significant value-add components located in high growth top tier US MSA's.
In the podcast, James talks about why and how he ventured into multifamily real estate. He explains why his property management structure is vertically integrated into his company, a feature which is somewhat unique in multifamily properties.
Kevin and James discuss acquiring leads with today's online capabilities. James talks about finding and adding value in properties and shares some tools and resources that real estate entrepreneurs can utilize to acquire information about the market.
QUOTES:
"I realized that there's a lot of magic in multifamily commercial real estate because of the fast appreciation so I said 'I'm moving to commercial real estate.'"
"The best method right now in this market cycle to get started in multifamily or any commercial, I would say, it's basically to go direct to the seller and do direct mail, cold texting or cold calling and establishing the relationship."
"You have to use some kind of value proposition to buy this kind of deal —what is special to you that you are able to buy, that someone else is not able to buy?"
"In general, across all my properties in multifamily in San Antonio, we have seen that Google is the best...So make sure you have good reviews in Google. I think almost 80% of my leads come from Google."
"I think the most important value-add is just good management."
HIGHLIGHTS:
9:24 James' background and how he got into multifamily real estate
19:16 Competition and opportunities in multifamily real estate
21:52 Management structure at Achieve Investment
27:14 Getting leads from a marketing perspective
33:13 James talks about a certain deal
39:30 "Valuable value-adds"
41:45 Online resources and sensitivity analyses
Recommended Resources:
Check out our company and our partnership opportunities by visiting SunriseCapitalInvestors.com
Would you like to partner with us on future MHP deals, call 844-CASH-FLW to learn more or click here to schedule a time on our calendar.
Grab a free copy of our book "The 21 Biggest Mistakes Investors Make When Purchasing their First Mobile Home Park…and how to avoid them click here
Zumper (management software)
Trulia (Real estate information platform)
ArcGis (Real estate information platform)
james@achieveinvestmentgroup.com (James' email)
Multifamily Investors Group (Facebook group hosted by James)
Review and Subscribe