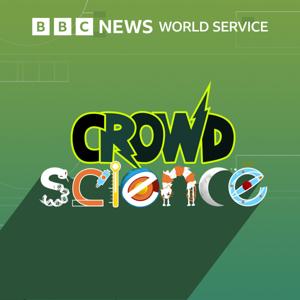 Can COP26 deliver on climate change?
11.05.2021 - By CrowdScience
The science is unequivocal: human-made climate change is leading the world into an environmental crisis, and time is running out to prevent permanent damage to ecosystems and make the planet uninhabitable for many of us humans.
As communities around the world increasingly experience the devastating effects of global warming, world leaders, policy makers and scientists from all over the globe are attending COP26, the United Nation's major climate summit in Glasgow, Scotland. Each nation will be frantically negotiating its commitments to tackling emissions - many agree it's a pivotal moment for the future of humanity.
Crowdscience hosts a panel of three experts taking part in the conference, to hear their thoughts on what progress has been made so far. They answer listener questions on rising sea levels, explaining that a temperature rise of more than 1.5 degrees won't just affect small island nations but will have serious consequences for every country in the world. We hear about an interactive atlas developed by the Intergovernmental Panel on Climate Change (IPCC) that shows the impact of higher temperatures in different regions.
And presenter Marnie Chesterton asks about the financial barriers that have prevented many people from traveling to COP26 and discovers why it's vital that people from the global south have their voices heard.
Featuring:
Ko Barrett, Vice-chair of the Intergovernmental Panel on Climate Change (IPCC)
Dr Saleemul Huq, Director of the International Centre for Climate Change and Development in Bangladesh(ICCCAD)
Dr Tara Shine, Director of Change By Degrees
Produced by Melanie Brown and Marijke Peters for BBC World Service.
[Image: Delegates in the Action Zone at COP26 UN Climate Summit, Glasgow. Credit: Getty Images]