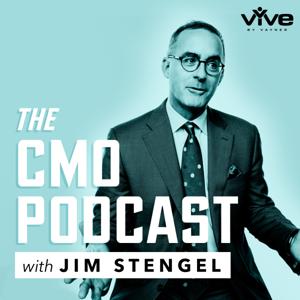 Introducing a new series to The CMO Podcast, 'Office Hours!' In each episode of this show, Jim will be joined by experts to discuss a trending topic in marketing. Not only will they go in-depth on the topic, but they will also be answering your questions on the topic!
Want to Jim a question? You can leave a voicemail at (781) 786-8885‬ or email your question at, [email protected],!
The first Office Hours episode will be about Advertising in a Cookieless World which will premiere on The CMO Podcast channel on Wednesday 9/8.
See Privacy Policy at https://art19.com/privacy and California Privacy Notice at https://art19.com/privacy#do-not-sell-my-info.