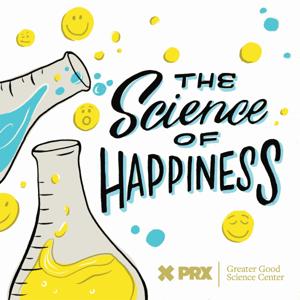 Episode summary:
Emanuel Hahn has never been great at asking for help. He didn't live with his parents after age 12, and consequently, he says he learned to only rely on himself. But now that he's launching his first book and juggling a freelance career, he knows he can't do it all on his own. He tried our Ask for Help at Work practice, which challenges you to make a direct request when you need a hand from someone. 
Emanuel had to pack 800 pre-ordered books into boxes for shipping. It's a laborious task, and he knew he couldn't handle it all on his own. It was a Sunday, and people probably already had plans. He took a beat, and then he sent the texts out anyway. Before long, he had eight people packing books. **
**
Vanessa Bohns of Cornell University has studied exactly what Emanuel experienced: When it comes to asking for help, we underestimate how likely others are to say "yes" to our request. But when we put ourselves in the shoes of a person being asked for help, it's hard to imagine saying "no."
"People do get this warm glow from helping," Bohns says. "People enjoy being helpful."
This Happiness Practice might benefit you as much as the person you ask.
Try this week's practice, Ask for Help at Work at GGIA.berkeley.edu
Today's guests:
Emanuel Hahn is a freelance photographer and director in Los Angeles. He just released his first book, Koreatown Dreaming, which documents 40 small businesses in LA's Koreatown as they weather the pandemic and encroaching gentrification. He joins us today after trying a practice where he makes a commitment to ask for help whenever he needs it.
Follow Emanuel on Twitter and Instagram.
Vanessa Bohns is an associate professor of social psychology at Cornell University and the author of the book You Have More Influence Than You Think. She did an experiment to see why it's so hard for people to ask for help.
Follow Vanessa Bohns on Twitter.
More resources from The Greater Good Science Center:
How Love and Connection Exist in Micro-Moments
Is Stress Making You Withdraw from People?
Try Our One-Month Pathway to Happiness Program
Tell us about your experiences and struggles with asking for help by emailing us at [email protected] or using the hashtag #happinesspod.
Help us share The Science of Happiness!
Copy and share this link: pod.link/1340505607