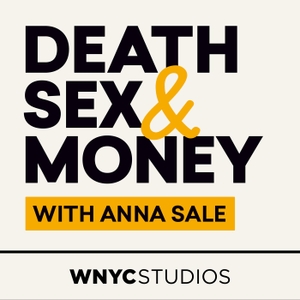 Donna Perry has experienced tremendous loss this last year. But as she told producer Yasmeen Khan, the year has also brought "blessings," and reinforced the need to pick up the phone and call people. 
Picking up the phone is what Death, Sex & Money is inviting people to do together on Friday, March 26. In fact, we've declared this day the first-ever "Pick Up the Phone and Call Day." If there's someone you've been meaning to call this past year, get on it. Text "call day" to 70101 and we'll send you text reminders and tips leading up to our newly-declared holiday.
Follow our show on Twitter, Facebook and Instagram @deathsexmoney. Got a story to share? Email us any time at [email protected] And support our work at deathsexmoney.org/donate.
And stay in touch with us! Sign up for our newsletter and we'll keep you up to date about what's happening behind the scenes at Death, Sex & Money. Plus, we'll send you audio recommendations, letters from our inbox and a note from Anna. Join the Death, Sex & Money community and subscribe today.