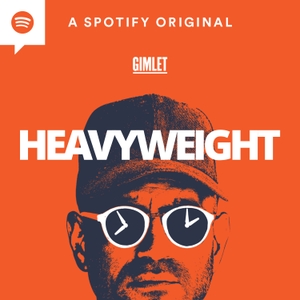 Jonathan surprises Stevie and Kalila with some special friends from seasons past who, wouldn't you know it, are still in need of his help.
Mix by Bobby Lord. Music by Bobby Lord, Christine Fellows, Blue Dot Sessions, and Connie Shi (https://www.iamconnieshi.com/).
We put together a Heavyweight playlist… fan and staff favorites. If you're looking to introduce friends to the show, it's a good place to start: heavyweight.show/playlist.
You can find Connie's song here: https://open.spotify.com/track/46QGACGIdJ9XWcxkEvgBmi?si=f1OduvGzQwK7BP7o2ASGxA.
Learn more about your ad choices. Visit podcastchoices.com/adchoices