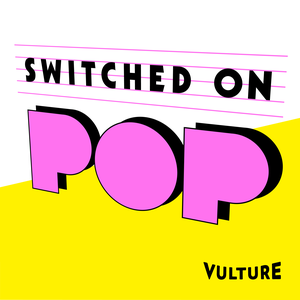 How The Weeknd's "Blinding Lights" used retro sounds and modern bass to break every record
02.02.2021 - By Switched on Pop
This Sunday, The Weeknd will perform his distinctly dark brand of pop at the Super Bowl halftime show. On the surface, the alter-ego of Abel Tesfaye is a strange pick for the ostensibly family-friendly main-stage — for more than a decade, The Weeknd has fused the sounds of pop, R&B, and trap into a cinematic horror-thriller about drugs, sex and the excess of fame. While his sheer volume of Hot 100 hits have rightly earned him mainstream status, even his most commercial material is hardly PG — the 2015 hit "Can't Feel My Face" is an 80s throwback laced with on-the-nose cocaine metaphors. 
But over the last year his subversive image has been rewritten by the song "Blinding Lights," from his 2020 album After Hours. The song vaulted up the charts in March 2020, supported by a viral TikTok challenge: Using the song's opening instrumental as inspiration, countless families performed the dance together while sheltering in place. Since then, seemingly every radio format, adult contemporary included, has played this song on repeat, making it the longest running song in the Hot 100 top five and top ten (given the songs success, The Weeknd is justly aggrieved by the Grammy's recent snub).
On Switched on Pop's first episode as part of Vulture, we break down how "Blinding Lights" blends lyrical relatability with musical familiarity, earning The Weeknd the biggest and perhaps most misunderstood hit of his career.
Songs Discussed
The Weeknd - Blinding Lights
Michael Sembello - Maniac
a-ha - Take on Me
Bruce Springsteen - Blinded By The Light
Manfred Mann's Earth Band - Blinded By The Light
The Weeknd - Can't Feel My Face
The Weeknd - Faith
The Weeknd - In Your Eyes
The Weeknd - Save Your Tears
The Weeknd - Until I Bleed Out
More
Read Chris Molanphy's "Why the Weeknd's "Blinding Lights" Is the First Chart Topper of the Coronavirus Era"
Thanks to Arc Iris for the theme song reharmonization
Learn more about your ad choices. Visit podcastchoices.com/adchoices