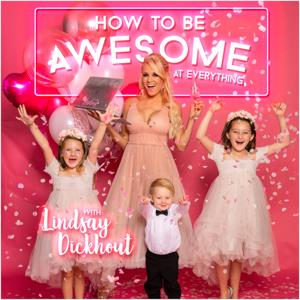 How To Be Awesome At Everything Podcast
By Lindsay Dickhout
What's How To Be Awesome At Everything Podcast about?
Host, Lindsay Dickhout, brings a wide variety of interesting topics to the table… from throwing parties, to living an awesome life, to being healthy & having fun ...if it's awesome, we're talking about it!
What started as a folder of life lessons to share with her kids one day, has now become a podcast! Learn from the experiences (and mistakes!) of this busy entrepreneur & mom. She's sharing all the life hacks & tips she is learning on her journey to be AWESOME AT EVERYTHING!
Take our short survey: http://survey.libsyn.com/howtobeawesomeateverything