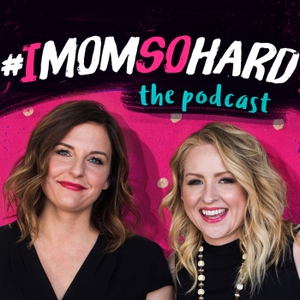 15: I "NOT SAFE FOR WORK OR KIDS" SO HARD
10.20.2020 - By #IMOMSOHARD
From a wet undercarriage to underwear oven mitts, J&K navigate the new, trendy language of love and the joy that is your girlfriends. It gets a bit spicy so don't listen at church.
Thank you to our sponsors:
Public Goods: Go to https://www.publicgoods.com/mom or use code MOM at checkout to receive $15 off your first order.
Zebit: Sign up to shop on Zebit TODAY at https://www.zebit.com/imomsohard
Wine Access: Start listening or subscribe now to their podcast at https://www.wineaccess.com/podcast or wherever you listen to podcasts!
FightCamp: Try FightCamp for 30 days, risk free! Go to https://www.JoinFightCamp.com/mom