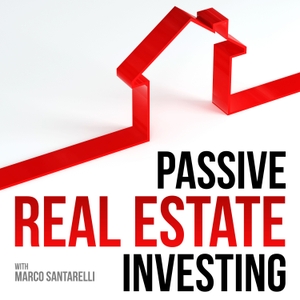 A smart guy who just released a great book and he is incredibly knowledgeable about the mortgage industry and housing, and in predicting where the housing market is going. 
Today we not only talk about the real estate trends but we will also talk about opportunities and mindset. You would not want to miss this episode. Learn from the best. Named as the 2019 Mortgage Professional of the Year by the National Mortgage Professional magazine, the author of the book Money in the Streets, join me for a very interesting and educational conversation with none other than Barry Habib.
Money in the Streets - Amazon
Money in the Streets - Barnes & Noble
Barry Habib Facebook
Barry Habib Twitter
Get a New Business Formation for as Little As $0 (excl State Fee)
Download your FREE copy of The Ultimate Guide to Passive Real Estate Investing.
IF YOU LIKE THIS PODCAST we would love it if you would go to iTunes and Subscribe, Rate & Review our podcast.
Thank you!