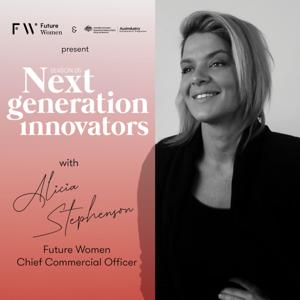 Next Generation Innovators Podcast
By Future Women
What's Next Generation Innovators Podcast about?
Season five of Next Generation Innovators is hosted by Future Women's Chief Commercial Officer, Alicia Stephenson.
Join us as we tap into stories behind some of Australia's most impressive entrepreneurs and how they've scaled their ideas into successful businesses.
So whether you're in business, own one or dream of doing it yourself, these conversations will guide you through the ups and downs of start-ups – from ideation and development to investment and scale.
This season is proudly brought to you by AusIndustry's Entrepreneurs' Programme.