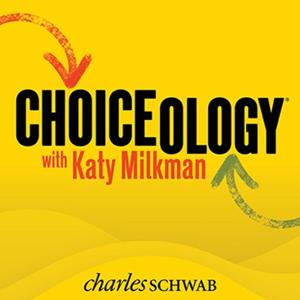 It makes some intuitive sense to judge a decision based on its results. But is it always true that a good decision leads to a good outcome, and vice versa?
In this episode of Choiceology with Katy Milkman, we look at a bias that can lead to errors in the way we judge our decision-making processes.

Katy brings you a story about the challenging early days of organ transplant surgery. Dr. Byers "Bud" Shaw arrived in Pittsburgh in 1981 to work under transplant pioneer Dr. Thomas Starzl. At the time, liver transplants were often unsuccessful, and some of the hospital staff were even petitioning to ban the procedure outright. You'll hear about one particular operation that had Dr. Shaw questioning the viability of liver transplants and his ability as a surgeon. His decision to carry on would have major implications for medical progress.
Bud Shaw is the author of Last Night in the OR: A Transplant Surgeon's Odyssey.
Next, we place you courtside at a basketball game for a quick experiment. We run two plays that are identical in strategy, but you'll hear them be judged very differently by the players who execute them.
Then, Francesca Gino of Harvard Business School joins Katy to discuss the ways that people tend to overvalue the outcome of a decision and undervalue the process that led to the decision. She demonstrates how this bias can lead to flawed and even unethical decision making.
Francesca Gino is the author of Rebel Talent: Why It Pays to Break the Rules at Work and in Life.
Finally, Katy provides insight on how to better evaluate both the process and the outcome of your decisions, so that you can make better choices in the future.