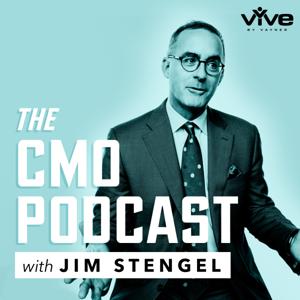 Office Hours | Advertising in a Cookieless World
09.08.2021 - By The CMO Podcast
In our inaugural episode of Office Hours, Jim is joined by Tanneasha Gordon, Partner / Principal at Deloitte & Touche, and Kelly Leger, Partner Managing Director at Deloitte Digital, to answer your questions about the future of digital advertising in a cookieless world. Jim and his panel of participants take a critical look at what will happen when third-party cookies begin to disappear and how your organization can be proactive about it.
Have a question for us? Leave us a voicemail at (781) 786-8885‬ or email us at [email protected], and we will try to feature it on future Office Hours episodes!
Support our sponsor Deloitte and experience their guidance on resilience for brands in navigating the COVID-19 pandemic. Learn more at Deloitte.com.
See Privacy Policy at https://art19.com/privacy and California Privacy Notice at https://art19.com/privacy#do-not-sell-my-info.