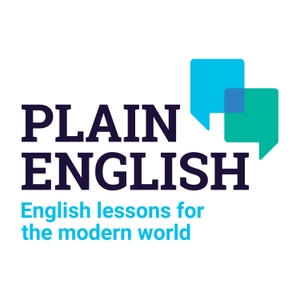 Plain English Podcast | Learn English | Practice English with Current Events at the Right Speed for Learners
By Jeff B. | PlainEnglish.com
What's Plain English Podcast | Learn English | Practice English with Current Events at the Right Speed for Learners about?
Do you want to practice English but think many speakers go too fast? Do you want to improve your listening and reading skills at the same time?
Plain English is a weekly audio program spoken at the right speed for English language learners—just a little bit slower than native speed. Each episode features a selection of news stories or current events from around the world, followed by a discussion of the English vocabulary and English phrases used in the episode.
Each episode has full transcripts available free online at PlainEnglish.com, where you can read along as you listen. Native Spanish speakers can also view interactive transcripts with definitions of key words and phrases.
Learning a language should be about using it and enjoying it, not always about studying. We like to say that Plain English is for English learners but not about learning English. Engage with the show on Facebook (http://www.facebook.com/PlainEnglishPod) and Twitter (http://www.twitter.com/PlainEnglishPod) or e-mail feedback to [email protected]