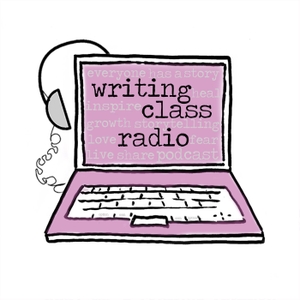 Today's episode is part of a series called Home. Writing Class Radio helped produce a documentary to help end homelessness for Chapman Partnership, a homeless center in South Florida.
On this episode, you will hear a story by writer Tiffanie Drayton who takes an idea that most Americans hold about our country and turns it on its head. Typically, people come to America to seek asylum. But, Tiffanie left America to seek asylum. She left because she didn't feel safe here as a Black American. 
Tiffany's essay was published in the New York Times on June 12, 2020, which led to an agent signing and a 250k book deal. You'll hear that story plus our conversation with Tiffanie about her experience as a Black person in America. Tiffanie came to America from Trinidad at four years old. She talks about her privilege as a dual citizen and her responsibility as a writer to call herself out for that privilege. 
Tiffanie Drayton (@draytontiffanie) is working on a book about fleeing American racism.
Writing Class Radio is co-hosted by Allison Langer (www.allisonlanger.com) and Andrea Askowitz (www.andreaaskowitz.com). This episode of Writing Class Radio is produced by Virginia Lora, Andrea Askowitz and Allison Langer. Mia Pennekamp is our media specialist.
Theme music is by Ari Herstand. Additional music by Podington Bear.
There's more writing class on our website (www.writingclassradio.com), Facebook (https://www.facebook.com/writingclassradio/), Instagram and Twitter (@wrtgclassradio).
If you love the lessons you get on each episode, you can get them ALL in one place--our three-part video series--for $50. Click Video Classes on our website.
Writing Class Radio is open to submissions from our listeners. Go to the submissions page on our website for guidelines. We pay!
If you want to be a part of the movement that helps people better understand each other through storytelling, follow us on Patreon. For $10/month Andrea will answer all your publishing questions. For $25/month you can join Allison's First Draft weekly writers group, where you can write and share your work. Go to www.Patreon.com/writingclassradio or click here to support us.