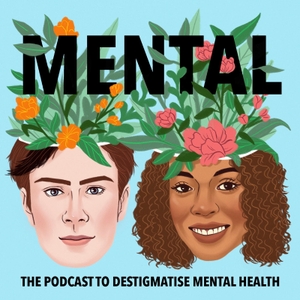 For this super special episode we're joining forces with the hosts of Mentally Yours. We talk all about breaking down stigma through our respective podcasts. Plus how social media is both a blessing and a challenge during the pandemic.
Here we go! Mental is the brain-child of Bobby Temps, who lives and thrives while managing his own mental health. Each Thursday we delve into a factor or condition that affects the mind and how to better manage it.
Listen to Mentally Yours HERE
Find our new show 'Dating Games' on:
Apple Podcasts
Stitcher
Or wherever you pod...
Petition to 'Get Mental Health Education on the School Curriculum' - Join us at bit.ly/MentalPetition
Join the movement on: Facebook, Twitter & Instagram
We also have a very blue website with loads of great resources HERE