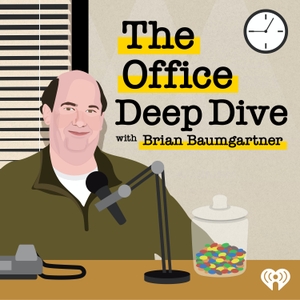 The Office Deep Dive with Brian Baumgartner
By iHeartRadio
What's The Office Deep Dive with Brian Baumgartner about?
With the success of his hit podcast, An Oral History of The Office, The Office star and podcast host extraordinaire Brian Baumgartner is taking you even deeper inside the show - releasing his full length, in-depth conversations with the cast and crew of The Office.
Every week, Brian will sit down with one of his old pals and coworkers to talk about their best job ever - The Office. They'll laugh, cry, and crack plenty of inappropriate jokes as they discuss the inner workings of the show, their favorite moments on set, never-before-told stories and secrets, and what makes it even more popular today. 
Fans will get to be the third wheel with their favorite stars as they learn everything they never wanted to know, and then some. If you loved An Oral History of The Office, you'll double love The Office Deep Dive, the full-length, full-strength interviews featuring Steve Carell, John Karasinski, Rainn Wilson, Jenna Fischer, Angela Kinsey and more!