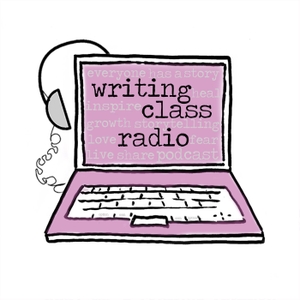 On today's episode you'll hear a story that takes a bad situation and finds the good. We don't love sappy happy endings, but honest happy endings are the best, especially when they bring joy to the world. Jamie Katz got married on her balcony during lockdown and was greeted with some pleasant surprises. Her story also shows how much can be told with very few words. 
Writing Class Radio is co-hosted by Allison Langer (www.allisonlanger.com) and Andrea Askowitz (www.andreaaskowitz.com). This episode of Writing Class Radio is produced by Matt Cundill of SoundOff Media, Andrea Askowitz and Allison Langer. Mia Pennekamp is our media specialist.
Theme music is by Amadians. Additional music by John Destill and John Farla.
There's more writing class on our website (www.writingclassradio.com), Facebook (https://www.facebook.com/writingclassradio/), Instagram and Twitter (@wrtgclassradio).
If you love the lessons you get on each episode, you can get them ALL in one place--our three-part video series--for $50. Click Video Classes on our website.
Writing Class Radio is open to submissions from our listeners. Go to the submissions page on our website for guidelines. We pay!
If you want to be a part of the movement that helps people better understand each other through storytelling, follow us on Patreon. For $10/month Andrea will answer all your publishing questions. For $25/month you can join Allison's First Draft weekly writers group, where you can write and share your work. Go to www.Patreon.com/writingclassradio or click here to support us.