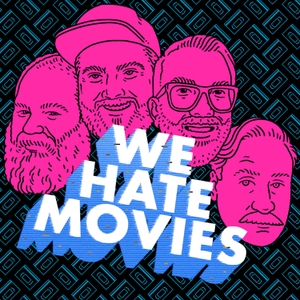 On this episode, the gang talks about the sick, twisted, cop-partners-with-a-dog comedy, Turner & Hooch! How buff is Tom Hanks in those speedos? Wasn't everybody just a little okay with the old man being murdered? And how dare they cut out Reginald VelJohnson for most of the third act! PLUS: Just how many collies were they going through per season on those old Lassie shows?
Turner & Hooch stars Tom Hanks, Beasely the Dog, Mare Winningham, Craig T. Nelson, J. C. Quinn, John McIntire, and the great Reginald Veljohnson as David Sutton; directed by Roger Spottiswoode.
Catch WHM on tour this fall!
WHM Merch Store
Advertise on We Hate Movies via Gumball.fm
Unlock Exclusive Content!: http://www.patreon.com/wehatemovies
See omnystudio.com/listener for privacy information.