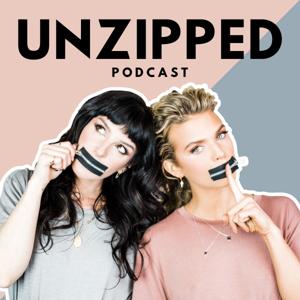 Unzipped
By Shenae Grimes and Annalynne McCord
What's Unzipped about?
Hosts Shenae and Annalynne, met in the most famous zip code in the world. They spent 5 years and countless hours acting together on teen drama, 90210 and just as many navigating personal drama behind-the-scenes. After nearly a decade apart, they're back, more fired up than ever and ready to unzip all that baggage as they reunite to tackle poignant conversations covering everything from pop culture to mental health, social issues to parenting and more. After spending a lifetime in the public eye being told what to say and do, these two are ready to let it all hang out.
While Shenae and AnnaLynne's outspoken personalities have clashed over the years, they have an unbreakable bond and they're inviting you into their friendship every week. They wear their hearts on their sleeve, are curious as hell and you best believe they are bold enough to ask questions and challenge norms that society often accepts at face value.
Get that bleeper button ready, sound guy. These two are uncensored and they've got a whole lot to say!