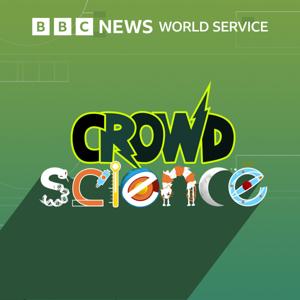 Why is this song stuck in my head?
07.22.2022 - By CrowdScience
You have probably experienced an 'earworm' - a catchy bit of music that plays round and round in your head and won't go away – at least for a short while. But why did it pop up in the first place and how did it get stuck?
CrowdScience listener Ryota in Japan wants us to dig into earworms, so presenter Datshiane Navanayagam bravely puts on her headphones to immerse herself in the world of sounds that stick. She meets with a composer of children's songs as well as music psychologists to find out if there is a special formula to creating catchy songs and probes if this musical brain quirk serves any useful purpose. Datshiane then explores whether some people are more prone to catching earworms than others. Finally, for those who find this phenomenon disturbing - she asks is there a good way of getting rid of them?
Come join us down the audio wormhole - disclaimer - the BBC is not responsible for any annoying earworms caused by this broadcast.
Presented by Datshiane Navanayagam and produced by Melanie Brown
Interviewees:
Kelly Jakubowski – Assistant Professor in Music Psychology, Durham University
Bill Sherman – Musical Director of Sesame Street
Ashley Burgoyne – Computational Musicologist, University of Amsterdam
[Image: Audio Cassette. Credit: Getty Images