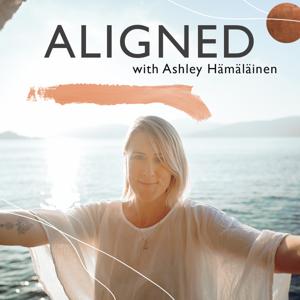 A Line Podcast by A Line Within
By Ashley Hämäläinen
What's A Line Podcast by A Line Within about?
Everyday you're receiving messages of guidance from your Highest Self through an energetic frequency within you called Your Line. These messages guide you, empower you and provide you with everything you need to enjoy, receive and experience the life you've incarnated to live.
Imagine - being in full awareness of your gifts, feeling fully nourished and expressed on a soul level and aligning with the everyday magic of your authenticity. This is what is possible living a life in alignment with the highest version of you.
Through energetics, channeled wisdom and lived experiences - Ashley is joined by community members and experts in the field to discuss what it means to be your own leader, your own guide and to feel fully expressed and receive your messages through your Line.
Thank you for being here and enjoy the show!