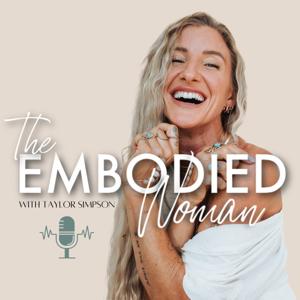 The Embodied Woman Podcast
By Taylor Simpson: Sexuality/Abundance/Mindset/Spirituality/Wealth/Embodiment
What's The Embodied Woman Podcast about?
Meet the wise, Untamed and magical woman, Taylor Simpson.
Taylor is a Wealth & Sexuality Alchemist, Self-made Multi-Millionaire, Motivational Speaker, host of The Embodied Woman Podcast, Mentor to Conscious Feminine Leaders, Retreat Host and Philanthropist. Through her unique methodology of helping women turn their shadows into their super powers, unlock, activate and embody their most authentic selves and by doing so create a life of massive financial wealth, global impact and generational legacies.