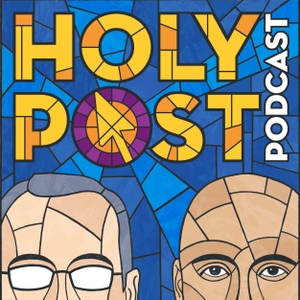 Episode 400: Anniversary Q&A Live via Zoom!
04.15.2020 - By The Holy Post
Phil, Skye, and Christian are celebrating their 400th episode like everyone else—quarantined in their homes. But they invited their Patreon supporters to join them for a live Q and A session via Zoom. The crew discusses their favorite podcast guests, interviews that managed to change their minds, and a bucket list of future guests. Youl'll hear about Phil's inability to "find my Roy,"  their Enneagram numbers, lessons for churches from the pandemic, and hear Skye's dog barfing in the background. It's an audio delight for the whole family.