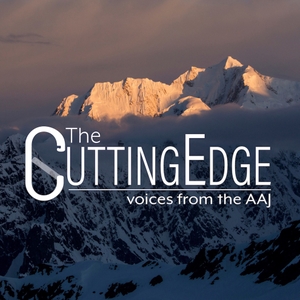 Thirty-one-year old Barbara "Babsi" Zangerl is one of the world's most accomplished all-around rock climbers. She started climbing at age 14, and early on she focused on bouldering. After herniating a disk in her back in 2009, she switched to roped climbing and rapidly expanded her horizons. She was the first woman to complete the so-called Alpine Trilogy of long, often run-out 5.14 testpieces in Europe. And in June she completed her fourth El Cap free climb. Only Hazel Findlay from Great Britain has done as many.
Babsi has done the first female free ascents of Zodiac and El Niño, both 5.13+, and in December 2017 she and her partner Jacopo Larcher did the second ever ascent of Magic Mushroom, said to be El Cap's second most difficult free route. In June this year, she free climbed PreMuir with Jacopo. This wasn't Babsi's most difficult El Cap free route, but it exemplified the style she prefers: ground-up ascents of extremely difficult big walls.
Chris Kalman caught up with Babsi at her home in Austria, shortly after she returned from a climbing trip to South Africa. They debriefed the PreMuir climb, including the many double dynos the 5-foot-3-inch climber required to free the route, and spoke about her future ambitions on the world's great walls.
The Cutting Edge is presented by Hilleberg the Tentmaker, with additional support for this episode from Black Diamond Equipment. This podcast is produced by the American Alpine Club.