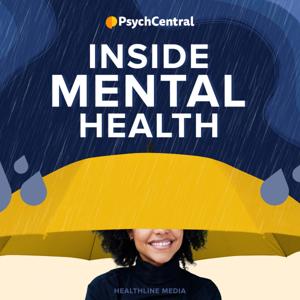 What are boundaries, exactly, and how do we know if we have good ones? What types of things keep us from setting good boundaries — and how do we set them in the first place?
Join us as today's guest teaches us how to be a "Boundary Boss," and explains why women often have extra challenges when it comes to understanding and setting boundaries.
To learn more -- or read the transcript -- visit the official episode page here.
Guest BioTerri Cole is a New York-based, licensed psychotherapist, relationship expert, and founder of Real Love Revolution, Boundary Bootcamp, and the co-founder of Crushing Codependency. Her female empowerment courses reach women in over 90 countries.
She has been featured as an expert therapist and master life coach on A&E's Monster In-Laws, TED X, The Lisa Oz Show, Real Housewives, and had a weekly radio show on Hay House Radio. Plus, she's a regular contributor to The Huffington Post, Positively Positive, The Daily Love, Well+Good, and has been featured in Italian Elle, Forbes, Origin, Vogue, Self, and was honored to grace the cover of Inspired Coach magazine.
Her latest book is "Boundary Boss: The Essential Guide to Talk True, Be Seen, and (Finally) Live Free." Learn more about her work at terricole.com.
Inside Mental Health Podcast HostGabe Howard is an award-winning writer and speaker who lives with bipolar disorder. He is the author of the popular book, "Mental Illness is an Asshole and other Observations," available from Amazon; signed copies are also available directly from the author.
Gabe makes his home in the suburbs of Columbus, Ohio. He lives with his supportive wife, Kendall, and a Miniature Schnauzer dog that he never wanted, but now can't imagine life without. To learn more about Gabe, please visit his website, gabehoward.com.