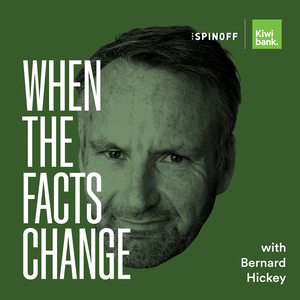 This week, we're talking about housing. Bernard is joined by Kiwibank chief economist Jarrod Kerr to discuss what's going on with interest rates and whether more high-density housing will solve our affordability issues. Then he speaks with National housing spokesperson Nicola Willis about how she wants to improve the number of apartments being built, and Helen O'Sullivan, an expert on managing and developing these apartments.
When the Facts Change is brought to you by The Spinoff Podcast Network together with Kiwibank.
 See acast.com/privacy for privacy and opt-out information.