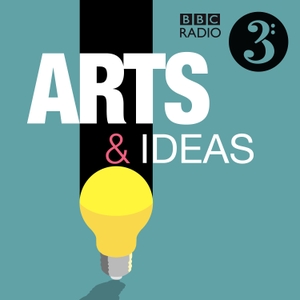 Music from Orkney thunderstorms, dog walks in the Yorkshire Sculpture Park that have inspired a set of tiles, essays about the seasons from a diverse collection of writers: Eleanor Rosamund Barraclough's guests, composer Erland Cooper, writer Anita Roy, artist Alison Milner and Dr Pippa Marland, compare notes on the way they filter countryside experiences to create art, music and literature.
Anita Roy and Pippa Marland have co-edited a collection of essays titled Gifts of Gravity and Light featuring Luke Turner, Testament, Tishani Doshi, Michael Malay, Jay Griffiths and others with a foreword by Bernadine Evaristo.
You can find a selection of blogs and poems pulled together in a lockdown nature writing project run by Pippa at landlinesproject.wordpress.com
Anita Roy has also published a selection of her stories called Eat the Sky, Drink the Ocean.
Alison Milner's tiled artwork is on show at the Yorkshire Sculpture Park https://ysp.org.uk/ https://www.alisonmilner.com/
Erland Cooper's music inspired by Orkney and the poet George Mackay Brown will be heard on an episode of Between the Ears broadcasting on BBC Radio 3 this autumn. His music is being performed in concerts at the Edinburgh International Festival, the Cathedral Arts Quarter Festival Belfast, Stroud, Bristol and Birmingham. https://www.erlandcooper.com/
Producer: Sofie Vilcins
You can find a Green Thinking playlist of programmes exploring different aspects of nature and our approach to the environment on the Free Thinking programme website and an episode of the Verb exploring the experience of going for a walk hearing from guests including Testament and Stuart Maconie.