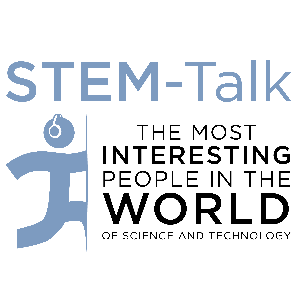 Episode 99 : Dave Rabin talks about how psychedelics and wearable devices can help improve people's lives
11.26.2019 - By STEM-Talk
Dr. David Rabin is the chief innovation officer and co-founder of Apollo Neuroscience. He also is the co-inventor of Apollo, a wearable device designed to improve focus, sleep and access to meditative states by gently delivering layered vibrations to the skin.
Dave is a board-certified psychiatrist and translational neuroscientist who for the past decade has been studying resilience and the impact of chronic stress on humans. He received his MD in medicine and Ph.D. in neuroscience from Albany Medical College in Albany, New York. He trained in psychiatry at Western Psychiatric Institute and Clinic at the University of Pittsburgh Medical Center.
Dave also has organized the world's largest controlled study of psychedelic medicines and is well-known for his research into MDMA and its potential to treat posttraumatic stress disorder along with other disorders.