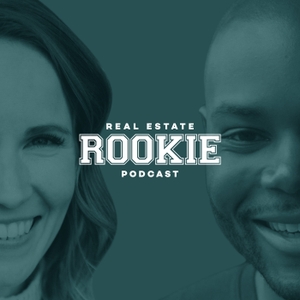 18 Deals in 2 Years AND a Full Time Job with Kevin Christensen
02.10.2021 - By Real Estate Rookie
Real estate investors are very busy people, and often, rookie investors become busier than ever as they're learning the tricks of the trade. Kevin Christensen is no different, he works a full-time job, runs a retail store with 5 locations, and self-manages his long and short-term properties, all while doing some handyman work himself!
As a United States Marine, Kevin was used to the "improvise, adapt, and overcome" mentality, which has served him well in his investing career. Kevin only started actively investing in real estate around 2 years ago, but has so far done 18 deals, won a lawsuit, and hired two full-time contractors for his properties. He runs a very tight ship, and doesn't let much slip through the cracks.
Kevin's secret to success is centered around just being himself: work hard, be kind to others, and focus on customer service. As you'll hear in the episode, Kevin was able to get a $350,000 house reduced to $190,000 simply by listening to the seller's needs and being courteous throughout the transaction, something that the other wholesalers in his area failed to do.
If you're interested in subject-to properties, it will serve well to heed Kevin's advice. He was sued in the middle of a subject-to deal while renting out a house as a short-term rental. Kevin walks through exactly why the sellers were suing, how he protected himself, and how he pulled in $14,000 of revenue in only around 2 months!
You'll probably hear Kevin on the BiggerPockets Real Estate podcast soon, because even though he's a rookie in years, he's a pro in experience!
In This Episode We Cover:How to be a better wholesaler and listen to what sellers needGetting your spouse on board for real estate investingWhat a subject-to property is and how to facilitate a subject-to transactionThe best property management software (that's also free!)The importance of having a W2 income if you're going to BRRRR, flip, or buy long-term rentalsWhy short-term rentals can be serious cash-flowing investmentsWhen to BRRRR and when to flip (depending on your goals and finances)And SO much more!Links from the ShowReal Estate Rookie Facebook GroupBiggerPockets PodcastAshley's InstagramTony's InstagramRookie Podcast 32: Debt Free with 2 Rentals and Counting with 24-Year-Old ICU Nurse Prescott WilliamsCozySmartbnbPriceLabsCheck the full show notes here: https://www.biggerpockets.com/rookie51
See Privacy Policy at https://art19.com/privacy and California Privacy Notice at https://art19.com/privacy#do-not-sell-my-info.