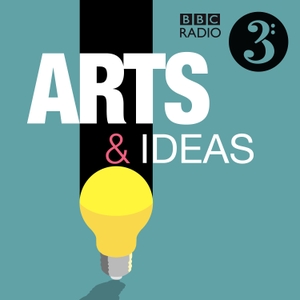 Green Thinking: Climate Change and Literature
06.24.2021 - By Arts & Ideas
Poets Yvonne Reddick and John Wedgewood Clarke are using poetry and creative writing to explore our, and their, relationships with the environment. John is focusing on a small polluted river in Cornwall, while Yvonne explores her family relationships. And they aren't the first poets to do so - she also shares her research into how previous poets, including Ted Hughes and Seamus Heaney, were concerned about the climate emergency.
Dr Yvonne Reddick is Research Fellow at the University of Central Lancashire and an AHRC Leadership Fellow specialising in poetry of the Anthropocene. You can read here poetry here: https://yvonnereddick.org/poems/ She researches writers' engagement with environmental issues, and edits Magma poetry magazine https://magmapoetry.com/
Dr John Wedgewood Clarke is Senior Lecturer in Creative Writing at the University of Exeter and an AHRC Leadership Fellow. His current project, Red River: Listening to a Polluted River (AHRC-funded), uses poetry and writing to explore our relationship with the environment and pollution: https://redriverpoetry.com/ The project involves a number of local walks in Cornwall which you can join here: https://redriverpoetry.com/events
Dr Eleanor Rosamund Barraclough is a New Generation Thinker based at the University of Durham.
We hear Maya Chowdhry's poem 'It's Official: Drought Spell Doom For Mango Trees'. You can find this poem, and others, in Magma magazine.
You can find a new podcast series Green Thinking: 26 episodes 26 minutes long in the run up to COP26 made in partnership with the Arts and Humanities Research Council, part of UKRI, exploring the latest research and ideas around understanding and tackling the climate and nature emergency. New Generation Thinkers Des Fitzgerald and Eleanor Barraclough will be in conversation with researchers on a wide-range of subjects from cryptocurrencies and finance to eco poetry and fast fashion.
The podcasts are all available from the Arts & Ideas podcast feed - and collected on the Free Thinking website under Green Thinking where you can also find programmes on mushrooms, forests, rivers, eco-criticism and soil. https://www.bbc.co.uk/programmes/p07zg0r2 For more information about the research the AHRC's supports around climate change and the natural world you can visit: https://www.ukri.org/our-work/responding-to-climate-change/ or follow @ahrcpress on twitter. To join the discussion about the research covered in this podcast and the series please use the hashtag #GreenThinkingPodcast.
Producer: Sofie Vilcins