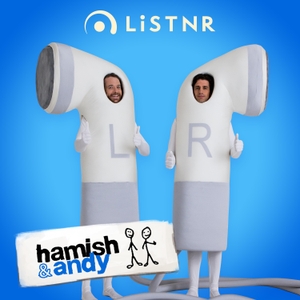 What's Hamish & Andy about?
"Hamish & Andy" is a podcast that began it's life as a band of three men, travelling from village to village in the 1700's, asking locals to gather round to listen as they discussed big issues of the times and provided light refreshments.
The advent of The Internet saw the podcast's audience skyrocket, and now that we're well into the 2000's the podcast is heard in dozens of countries worldwide, although due to logistical reasons, the listeners must now provide light refreshments for themselves.