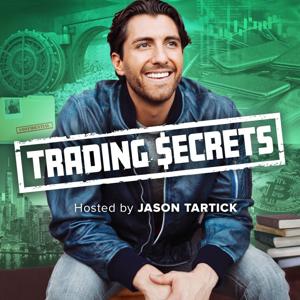 34: Hannah Berner Reveals Secrets Behind Summer House, Giggly Squad, and more
01.03.2022 - By Trading Secrets
In this episode, Bravo's 'Summer House' star, Comedian, Podcast Host, and Entrepreneur Hannah Berner talks to Jason about everything from her tennis career that made her very little money, to making six figures right out of college working in sales, to monetizing her (multiple!) podcasts, capitalizing on quarantine, what she made from her time on Summer House, and how to manifest $$$, she shares it all. It's another episode you can't afford to miss.
For All Access Content - join our networking group for less than 30 cents a day!
Host: Jason Tartick
Voice of Viewer: David Arduin
Executive Producer: Evan Sahr
Produced by Dear Media.