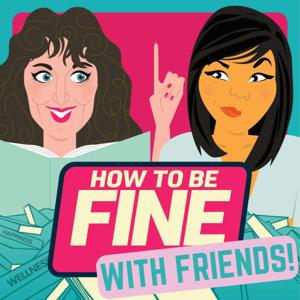 How to Be Fine
By Stitcher & Jolenta Greenberg, Kristen Meinzer
What's How to Be Fine about?
Half advice show, half cultural critique, and one wild ride through the world of wellness. Join podcast besties Kristen Meinzer and Jolenta Greenberg as they dissect the inner workings of the betterment industry - and offer up some advice along the way. Their goal? To help get you a little closer to fine.
Kristen and Jolenta's first show By the Book is on this feed. To hear back episodes of By the Book, just scroll down!