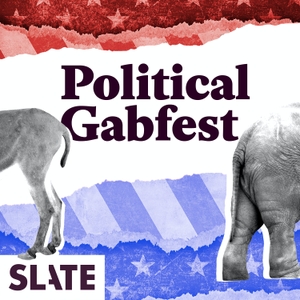 David, John and Josie discuss the politics of vaccine acceptance, the changed conversation on policing, and how Texas, undeterred by failing to find voter fraud, continues its assault on voting rights.
Here are some notes and references from this week's show:
Dan Diamond for The Washington Post: "'We Want To Be Educated, Not Indoctrinated,' Say Trump Voters Wary of Covid Shots"
Charles Duhigg for The New Yorker: Seattle's Leaders Let Scientists Take the Lead. New York's Did Not"
The Unthinkable: Who Survives When Disaster Strikes - and Why by Amanda Ripley
Washington Post Editorial Board: "Reimagining Safety" 
Locking Up Our Own: Crime and Punishment in Black America by James Forman Jr.
Josie Duffy Rice for Vanity Fair: "Abolition's Promise"
Vann R. Newkirk II for The Atlantic: "American Democracy Is Only 55 Years Old—And Hanging by a Thread" 
Ross Douthat for The New York Times: "Can Anything End the Voting Wars?"
This American Life: "Squirrel Cop" 
"Irish Family vs Bat"
Zak Cheney-Rice for New York Magazine: "Ahmaud Arbery's Death and the Politics of Black Joy"
Here's this week's chatter:
Josie: We Do This 'Til We Free Us: Abolitionist Organizing and Transforming Justice (Abolitionist Papers) Paperback by Mariame Kaba 
John: "Ian McKellen Explains the Difference Between Acting on Stage and in Movies | The Dick Cavett Show"
David: The Atlas Obscura Podcast
Listener chatter from Rebecca Vernon: Andrew Chamings for SF Gate: "The Bizarre Tale of the World's Last Lost Tourist, Who Thought Maine Was San Francisco"
Slate Plus members get great bonus content from Slate, a special segment on the Gabfest each week, and access to special bonus episodes throughout the year. Sign up now to listen and support our show. For this week's Slate Plus bonus segment, Josie, David, and John discuss the art and literature they wish they could experience for the first time again.
Tweet us your questions and chatters @SlateGabfest, or email us at [email protected] (Messages may be quoted by name unless the writer stipulates otherwise.)
Podcast production by Jocelyn Frank.
Research and show notes by Bridgette Dunlap.
Learn more about your ad choices. Visit megaphone.fm/adchoices