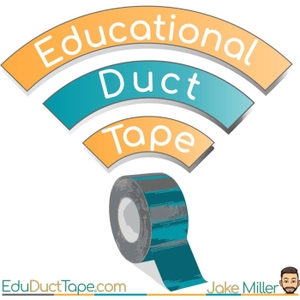 Jen Giffen, GIF-a-Day, Audio Tools, Anchor, Soundtrap, Synth, Vocaroo and more!
04.03.2019 - By Educational Duct Tape
In Episode 15 of #EduDuctTape, Jake chats with Jen Giffen about audio recording tools, especially ones that work well on Chromebooks, including popular podcasting platform Anchor.fm and other audio tools including Vocaroo, Talk & Comment, Beautiful Audio Editor, SoundTrap, WeVideo, Flipgrid, Synth. Plus Jake gets amped in the SoapBox Moment!