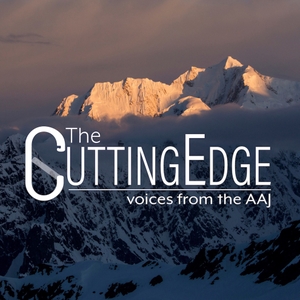 In this episode we're venturing into the world of FKTs: the Fastest Known Times for mountain ascents, alpine traverses, and similar feats. Our guest is Karl Egloff, a mountain guide who was virtually unknown outside his home in Ecuador until 2014, when he set the fastest known time for running up and down Kilimanjaro in Africa. The previous record was held by some guy named Kilian Jornet.
Since then Egloff has broken two more records set by the famed Spanish mountain runner, first on Aconcagua and then, just last month, on Denali.
This was Egloff's second attempt on Denali, and he did it in just an eight-day visit to the mountain. On June 20, supported by his friend Nicolás Miranda, he raced up the West Buttress Route from Kahiltna base to the summit in 7 hours and 40 minutes, more than two hours faster than Jornet. Then he turned around and ran back, beating Jornet's round trip by a few minutes, even though the Spaniard skied most of the way down.
In this very specialized side of mountaineering, Karl Egloff is on another level. The AAJ's Chris Kalman caught up with him at his home in Quito.
The Cutting Edge is presented by Hilleberg the Tentmaker, with additional support for this episode from Black Diamond Equipment. This podcast is produced by the American Alpine Club.