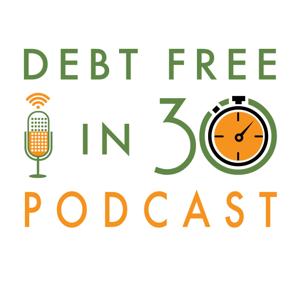 334 – Mortgages & Home Equity Refinancing: What Are the Risks in 2021?
01.23.2021 - By Debt Free in 30
Housing activity in Ontario has been nothing short of crazy. In the middle of a global pandemic, we're seeing multiple offers on homes and rising real estate prices. Why? And is it a good time to refinance if you have debt? Enter Ron Butler – noted mortgage expert. On today's podcast, Ron explains what's going on with mortgages, the impact of low-interest rates, and whether house prices will keep climbing. Ron and Doug also discuss debt consolidation with home equity risks and what you should consider before refinancing. Tune in to this lively discussion! Related Links: Ron Butler's appearance on show 293: https://youtu.be/VDSd6z5EJzA Butler Mortgages Website: https://www.butlermortgage.ca/ Ron Butler on Twitter (@ronmortgageguy): https://twitter.com/ronmortgageguy     Time Stamps: 1:54 – Going to the bank vs mortgage broker 5:50 – What's going on with mortgages in this crazy market? 7:00 – Low interest rates are a fuel to buy sooner 8:14 – Can we expect another mortgage deferral? 10:30 – Should we be thinking about debt consolidation in 2021? What are the risks? 15:48 – Can you use a HELOC for a down-payment again? 18:42 – Will real estate keep going up forever? 22:31 – Impact of bidding wars on mortgage qualification 25:07 – Are parents still helping their kids buy a home? 26:09 – Is housing a religion? 29:37 – It's an unusual time, but this too shall pass, so think before buying.