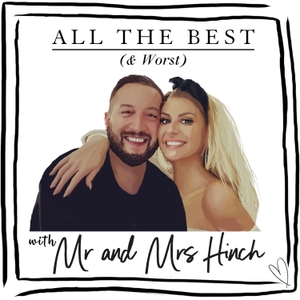 Following on from the last episode, Jamie and Sophie continue the story of their first days. This time we find out how things moved up a level, from dating to meeting family, moving in together and learning that they were falling in love.
Listen as they tell you everything, from Jamie not getting Sophie's hints to Sophie wanting to tell the world about Jamie, and why wasn't she able to.
What did Sophie's dad really think of Jamie? And how did Jamie feel when they first met?
Hear the real story, told by Jamie and Sophie, exclusively on All The Best (& Worst) with Mr. and Mrs. Hinch.
Thank you to our sponsor, Peanut. Peanut is an app connecting women throughout all stages of motherhood. Whether you're a mother, pregnant, or trying to conceive, the app provides access to a community who are there to listen, share information and offer valuable advice. To download the app for free, head to peanut.app.link/hinch
You can get in touch with with sophie and jamie on instagram:
@mrshinchhome
@mrhinchhome