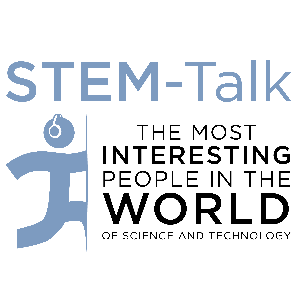 Episode 79: Satchin Panda discusses circadian rhythms and time-restricted eating to improve health and even reverse disease
12.18.2018 - By STEM-Talk
Dr. Satchin Panda is a professor and researcher at the Salk Institutewho has become recognized as one of the world's leading experts on circadian rhythm. In today's wide-ranging interview, he discusses how the body's natural day-night cycle can help us improve our health, get a better night's sleep and lose weight. He also shares how adopting a lifestyle that is aligned with the body's natural internal clock can even help us prevent and reverse disease.
Satchin also has been generating significant attention for his research into the health benefits of time-restricted eating. He is the author of "The Circadian Code"and in today's interview he shares how listeners can become involved in a research project he and his colleagues are conducting through a smartphone app called My Circadian Clock.
In addition to his work at the Salk Institute, Satchin is also a founding executive member of the Center for Circadian Biology at the University of California, San Diego.  Key topics covered in today's interview include:
[00:03:46] How a rapidly evolving modern society disrupts the interconnectedness of our biological rhythms.
[00:13:41] How Satchin became interested in circadian rhythms and metabolism.
[00:17:11] Satchin's first mouse study on time-restricting feeding, which so surprised him that he ended up repeating the study three times.
[00:21:37] The role of ketosis in time-restricted eating, particularly in regard to weight loss and potential health benefits.
[00:25:01] Whether having black coffee signals the beginning of a person's eating window.
[00:27:31] The potential use of caffeine to treat jet lag induced by international time-zone travel.
[00:29:31] Satchin's mouse studies that looked at obesity and type-2 diabetes.
[00:30:58] The dangers of shift work and the importance of sleep.
[00:45:39] Satchin talks about the importance of darkness when it comes to sleep and our circadian rhythms.
[00:48:42] Satchin's 2017 paper in Aging Research Reviews titled " Circadian rhythms, time-restricted feeding, and healthy aging."
[00:51:59] Satchin's recent paper in Cell Metabolism, "Time-Restricted Feeding Prevents Obesity and Metabolic Syndrome in Mice Lacking a Circadian Clock."
[01:00:19] The role of diet in people who lost weight during time-restricted feeding.
[01:06:30] "My Circadian Clock,"an app Satchin and his lab at Salk Institute have developed.
[01:20:02] Satchin discusses how he convinced his mother to try time-restricted eating.
[01:25:32] What Satchin's diet and eating window looks like on a typical day.