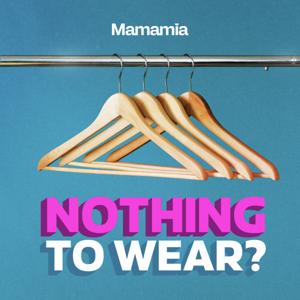 Today Tamara Davis and Deni Todorović are taking on one of the hardest things to shop for, SWIMMERS. But have no fear - Deni, Tam, and our wonderful fashion collective are here to help you feel confident on the beach, with tons of helpful tips and recommendations. It's the ultimate, realistic, fun guide to swimwear.
Plus, how do you adapt corporate work wardrobe to fit a casual work vibe? We provide styling tips to keep your wardrobe versatile. 
Big thanks to our collective for being involved this week;
Katie Parrott
Yatu Widders Hunt 
Nikki Parkinson 
Lottie Dalziel 
Check out everything we talked about today on the Mamamia Style Instagram
We have a Facebook group! Check out What Are You Wearing
The list of clothes and accessories mentioned in this episode is below:
Katie: Baiia swimwear
Yatu: Liandra swim and Indii swim
Nikki: Acquabrand, Marvell Lane, Saint Somebody and Capriosca
Lottie: Winkisuits
Deni:
Lucy Folk towels
Jets swimwear
Triangl
Camilla
Billabong
Roxy
Ripcurl
Kmart swimwear
Cotton On Swimwear
Tam: 
Une Piece Sexie Rashie
Hats from Cotton On
Solaqua for towels
Seafolly
Zimmermann
Baku swimwear
Quay eyewear
Le Specs
BOUJIE
Tam: Lack of Color hat
Deni: Camilla sarong
BUDGET
Tam: Target linen shorts
Deni: Aussie Bum
CREDITS
This podcast is produced by Rose Kerr
Mamamia's Head of Podcasts is Elissa Ratliff
GET IN TOUCH:
Got a fashion question you want answered?
Email us at [email protected]
or call the podphone on 02 8999 9386
Listen to more Mamamia podcasts here.
Mamamia acknowledges the Traditional Owners of the Land we have recorded this podcast on, the Gadigal people of the Eora Nation. We pay our respects to their Elders past and present and extend that respect to all Aboriginal and Torres Strait Islander cultures.
Just by reading our articles or listening to our podcasts, you're helping to fund girls in schools in some of the most disadvantaged countries in the world - through our partnership with Room to Read. We're currently funding 300 girls in school every day and our aim is to get to 1,000. Find out more about Mamamia here.  Become a Mamamia subscriber: https://www.mamamia.com.au/subscribe See omnystudio.com/listener for privacy information.