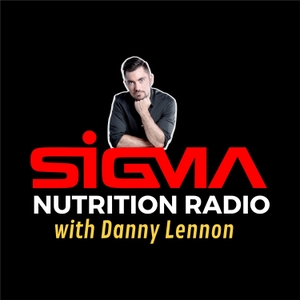 Sigma Nutrition Radio
By Danny Lennon
What's Sigma Nutrition Radio about?
SIGMA Nutrition Radio: a place where people interested in self-educating themselves in order to take control of their own health, body and performance can get access to honest, science-backed information and opinions from leading experts.
Every week the show features deep-diving interviews with amazing guests with expertise in different areas related to nutrition, health, performance, mindset and living life to its fullest potential.