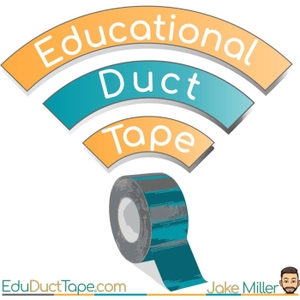 Special Remote Learning Episode, Part 1: Live, Synchronous Video Options, Advice, Thoughts and FUN!
03.18.2020 - By Educational Duct Tape
The 17th episode of Season 2 is the 1st part of a special episode focusing on the use of technology for #RemoteLearning or #DistanceLearning in the age of school closures for the coronavirus (covid-19). Multiple guests share their advice for using live, synchronous video in these circumstances. We discuss StreamYard, OBS, Zoom, Google Meet, Screencastify and Flipgrid.