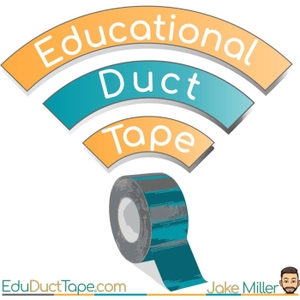 Stacey Roshan, Tech with Heart, Flipped Classroom, Flipgrid, PearDeck, Wacom Tablets and Chutes & Ladders!
08.21.2019 - By Educational Duct Tape
In the first regular episode of Season 2, Jake is joined by Tech With Heart author, Director of Innovation & Educational Technology and high school math teacher, Stacey Roshan to discuss balancing mandatory curriculum with creativity and creating connections with students that help them feel comfortable as learners. We discuss Flipgrid, PearDeck, EdPuzzle and more!