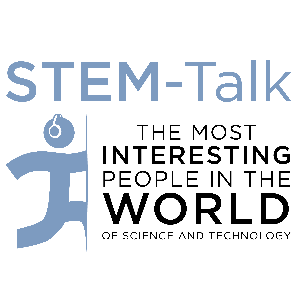 Episode 59: Stephen Cunnane discusses the role of ketones in human evolution and Alzheimer's
03.13.2018 - By STEM-Talk
Nearly five million people in the United States have Alzheimer's disease. In 30 years, that number is estimated to be 16 million
In today's episode, Ken and Dawn interview Dr. Stephen Cunnane, a Canadian physiologist whose extensive research into Alzheimer's disease is showing how ketones can be used as part of a prevention approach that helps delay or slow down the onset of Alzheimer's.
Cunnane is a metabolic physiologist at the University of Sherbrooke in Sherbrooke, Quebec. He is the author of five books, including" Survival of the Fattest: The Key to Human Brain Evolution," which was published in 2005, and "Human Brain Evolution: Influence of Fresh and Coastal Food Resources," which was published in 2010.
He earned his Ph.D. in Physiology at McGill University in 1980 and did post-doctoral research on nutrition and brain development in Aberdeen, Scotland, London, and Nova Scotia. From 1986 to 2003, he was a faculty member in the Department of Nutritional Sciences at the University of Toronto where his research focused on the role of omega-3 fatty acids in brain development and human health. He also did research on the relation between ketones and a high-fat ketogenic diet on brain development.
In 2003, Dr. Cunnane was awarded a senior Canada Research Chair at the Research Center on Aging and became a full professor at the University of Sherbrooke. He has published more than 280 peer-reviewed research papers and was elected to the French National Academy of Medicine in 2009.