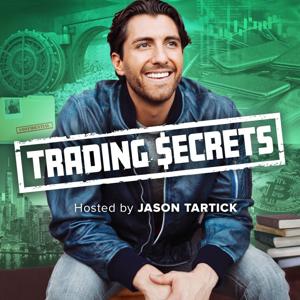 27: The Art of Risk-Taking with Multi Billionaire, Marc Lore
11.15.2021 - By Trading Secrets
Marc Lore dives into his successes, how to get into the 6th gear, and putting himself in a position where he couldn't afford to fail. He tells Jason why he dropped out of college, how to work your way up in a corporation, whether a corporate route on entrepreneurship is best for you and why the best companies don't pay the most. They touch on the $500 Billion Utopian desert city Telosa he plans to build and of course what kind of sports fan would he be if they didn't talk about the Minnesota Timberwolves? It's another episode you can't afford to miss.    For All Access Content - join our networking group for less than 30 cents a day!   Sponsors:   Greenchef.com/secrets125 code SECRETS125 for $125 off and free shipping   Public.com/TRADINGSECRETS to download the app and sign up Host: Jason Tartick
Voice of Viewer: David Arduin
Executive Producer: Evan Sahr
Produced by Dear Media.